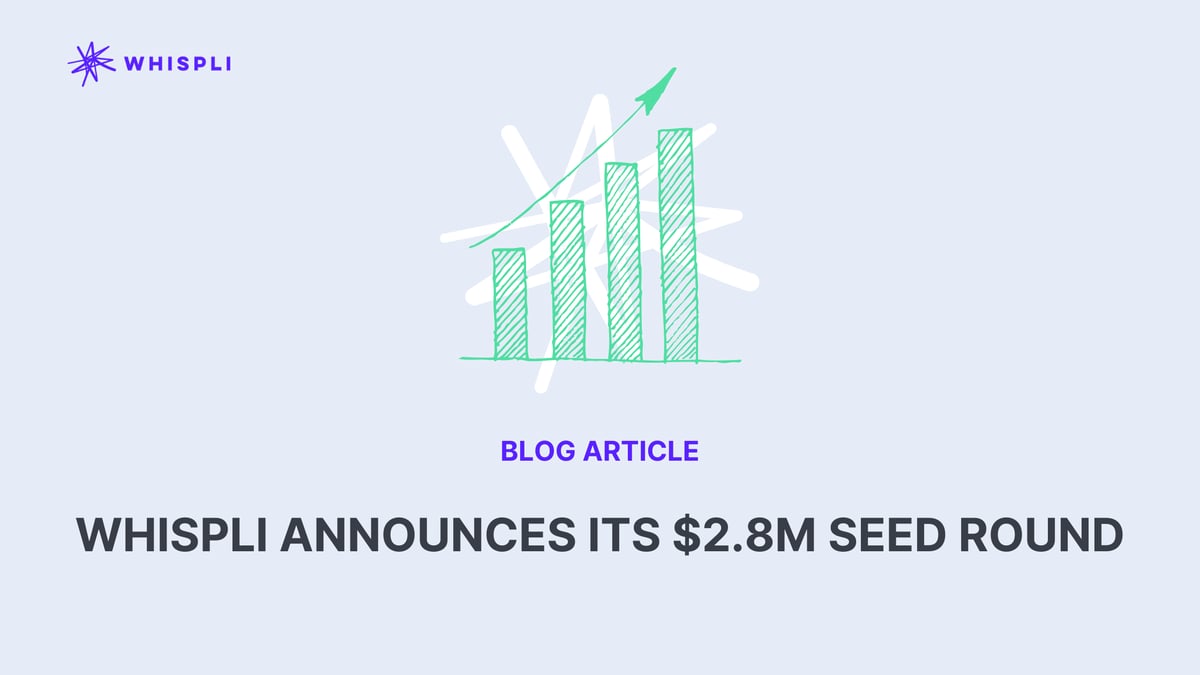 We're excited to share that we raised our $2.8M seed round from top US and Australian investors. eBay founder Pierre Omidyar's UP2398 fund, alongside Australian VC firms (AirTree Ventures and Blackbird), with US (Pioneer Fund and Liquid Fund), and a few angels among which Louis Beryl (YC partner formerly at Andreessen Horowitz) – they all decided to back our vision to make it safe and easy for anyone to speak up.
First and foremost, a massive thanks to our A-team that worked around the clock and without which we wouldn't be here. The intensity of our collaboration peaked during our experience in San Francisco, when we participated to the Y Combinator Summer batch 2018.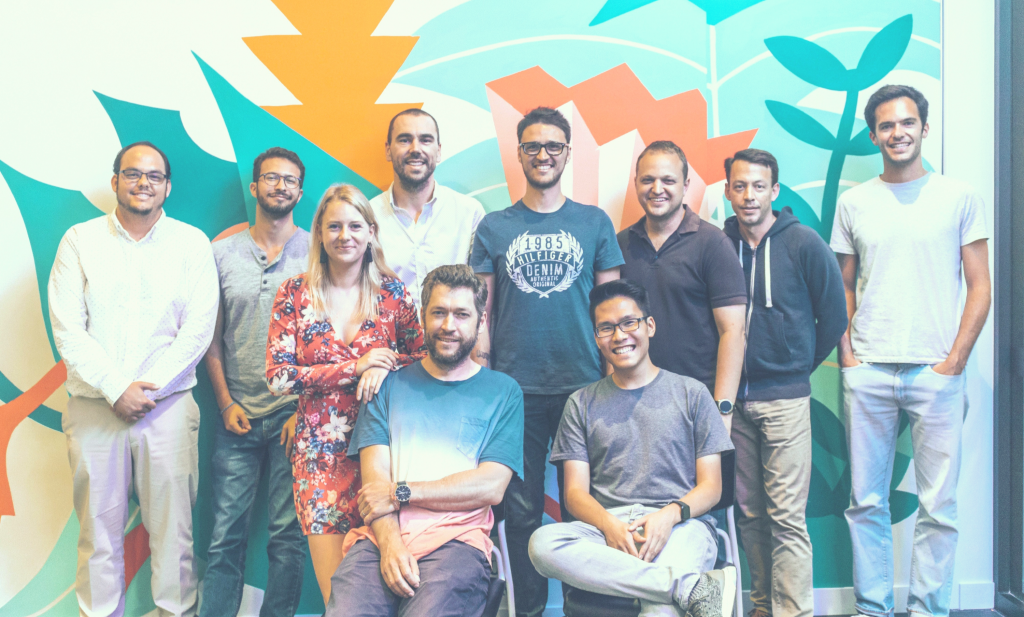 What we do and why
At Whispli, our mission is to make whistleblowing safe & easy for informants and actionable for organizations. To achieve this mission, we build a secure platform enabling informants to anonymously report suspected misconduct or wrongdoing to organizations.
It's a product that comes directly from Sylvain's own experience as a Whistleblower on a $20.7M fraud case he uncovered at Leighton. James Cameron, Partner at Airtree Ventures calls this Founder-Market Fit: "When you invest in companies very early like we do — often what you're actually assessing is founder-market fit. How does this founder have a unique insight into this market that lets them see opportunities others have overlooked? When we first met the team at Whispli, the founder-market fit was crystal clear."
A unique moment
In less than 2 years, hundreds of organizations started using our platform, enabling a combined total of 5M+ employees to speak up which resulted in 5000+ disclosures on topics like fraud, corruption, sexual harassment, bullying and more. We're proud to help these organizations to promote a culture of open feedback, which is key for employee engagement and retention.
Social changes are evolving in the same direction than regulation and driving them even further: society is asking for better ways to report unethical behaviors.
This is reflected by recent global movements (e.g. #MeToo in Dec. 2017 exposing the widespread prevalence of sexual harassment, especially in the workplace).
Aligned with these social changes, new legislations emerge around the world: they impose to public and private companies to further protect whistleblowers and provide them anonymous mechanisms to report issues internally:
Europe

, with France leading the way since Jan. 2018 with

Sapin II laws

affecting all organizations with 50+ employees. The European Commission

is planning to follow

the French model by setting up EU-wide standards.

Australia

with

the Treasury Laws Amendment

which is currently before the Senate.

And the US with Sarbanes-Oxley Act (SOX) affecting public and private U.S. companies and non-U.S. companies with a U.S. presence & Dodd–Frank Act entitling whistleblowers to financial rewards.
To new beginnings...
We have an awesome team but the more the merrier so we'll double its awesomeness by opening 10 positions. We have a clear strategy for the coming months: it starts by on-boarding new talents and opening two new offices in the US and in EU, alongside our Sydney headquarters.
We will keep working on building new features to make our product world-class, helping our clients to successfully promoting a culture of transparency in their organisation and empowering anyone to act upon unethical behaviors.
If any of this sounds exciting to you, reach out – we're hiring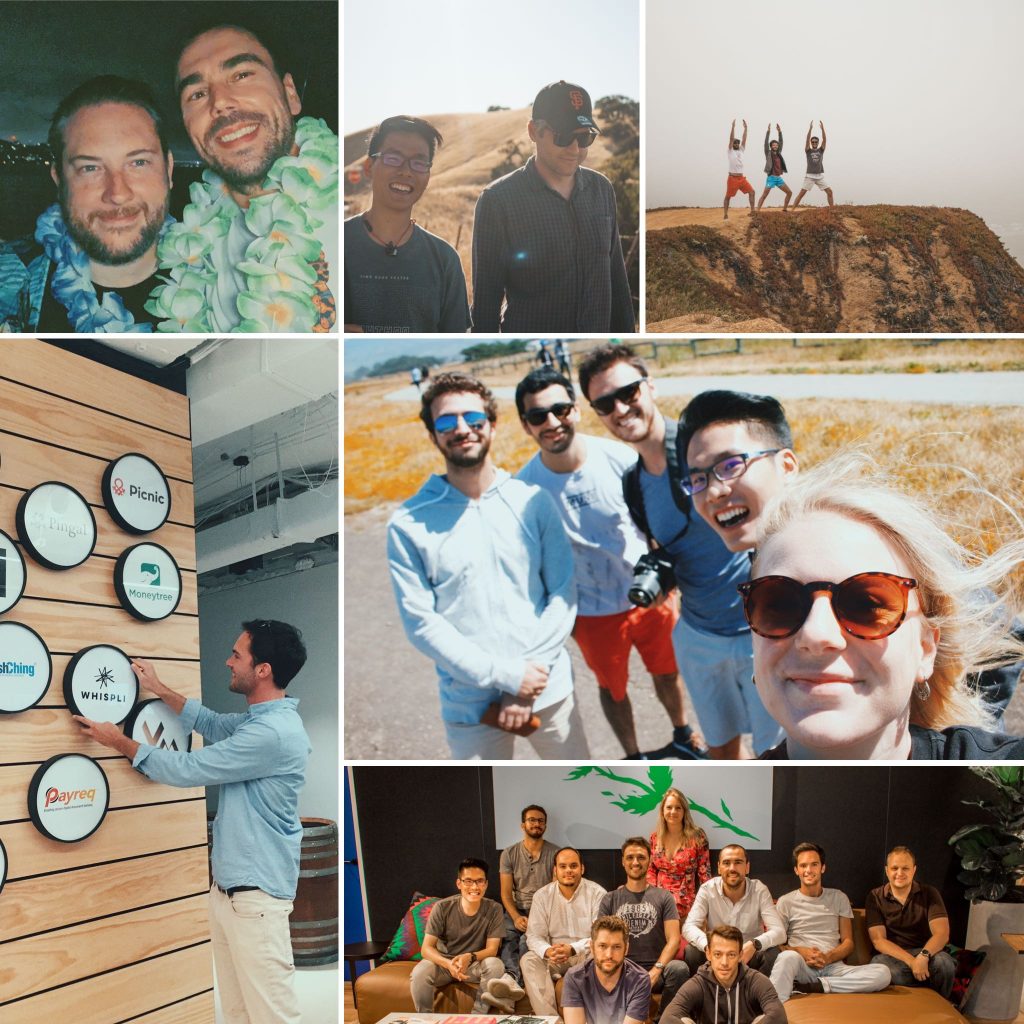 More on our Seed Round: