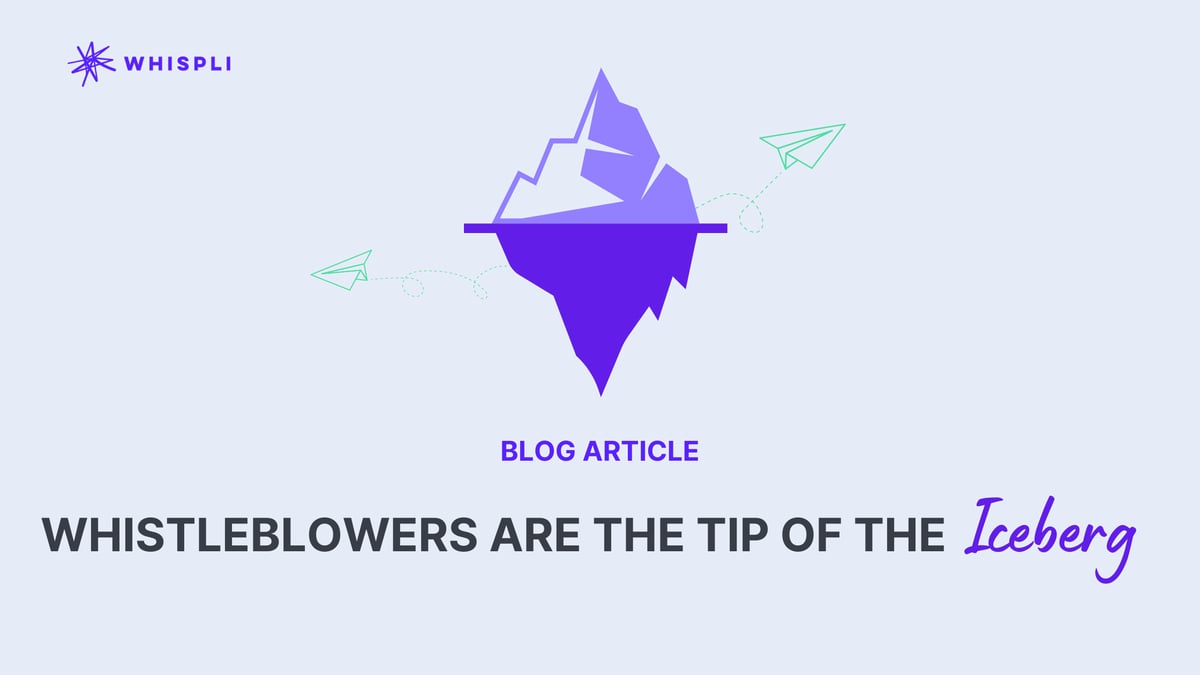 Fraud runs silent, and it runs deep.
In 2012, Whispli CEO, Sylvain Mansotte, was working in the procurement department of Leighton Contractors, one of the world's largest construction, mining and engineering contractors.
It was here that Sylvain uncovered a fraud, committed by a senior finance executive, to the value of $20.7 million.
During his subsequent investigation of this fraud, Sylvain discovered something even more shocking - many people knew about it. Many knew, yet they all remained silent.
The fear of retaliation
After 2 years of performing fraud investigations at Leighton, Sylvain made the realisation that people do not come to the surface and speak up because they fear the repercussions.
In a recent study of more than 230 whistleblower cases in the United States of America, the whistleblowers in question faced:
90% lost their jobs or were demoted.

27% faced lawsuits.

25% got into difficulties with alcohol.

17% lost their homes.

15% were divorced.

10% attempted suicide.

8% were bankrupt.
⤷ Just think about the goings on at Wells Fargo recently, where multiple individuals tried to report the fraudulent practices taking place but were quickly dealt with in a largely unethical manner. Those few that dared to stick their heads up above the surface, to do the ethically responsible thing, had a Wells Fargo shaped Titanic crashing down upon them.
Blowing the whistle, the first method to uncover wrongdoings
Only 40% of frauds are reported via Whistleblowers, yet this is by far the most used method. - Report to the Nations 2018
It takes a certain amount of courage to come forward in these type of circumstances.
Traditional channels are less effective
A lot of organisations have a hotline (as they did in the Wells Fargo case) as their sole communication line with whistleblowers.
These lines, whilst easy to set up, do not allow for continuous communication. If the person needs to build courage each time before they make a call, the likelihood of them making additional calls to present further data is greatly reduced.
The whistleblower is not able to submit evidence. He/She would be forced into a situation in which they have to submit evidence via traceable means, i.e. email, fax etc.
Protecting the anonymity of the whistleblower
Providing whistleblowers with a platform that allows them to have continuous 2-way communication with their organisation that is completely anonymous aids the whistleblower in feeling comfortable but also allows the organisation to keep lines of communication open for longer periods of time.
⤷ This allows for the generation of greater quantities of evidence, which methods such as hotlines do not allow for.
We do not have to bring the whistleblower to the surface, we do not have to shine a light on them.
We simply have to send down a life-line and let them speak up.